Working Committees create a space for continued work on key cross-cutting issues within ASSITEJ International. Currently, the two Committees operating are the 'Access' Working Committee and the 'Sustainability' Working Committee. The Committees consist of sector professionals, local organisers of ASSITEJ International affiliated events, and members of the Executive Committee of ASSITEJ International.
They are tasked with producing toolkits that will serve as a means of communication, collection of knowledge, frameworks for change, and as reference for the sector. Additionally, they implement their learning in the organisation of ASSITEJ Artistic Gatherings and World Congresses and in the permanent policies and operations of ASSITEJ International.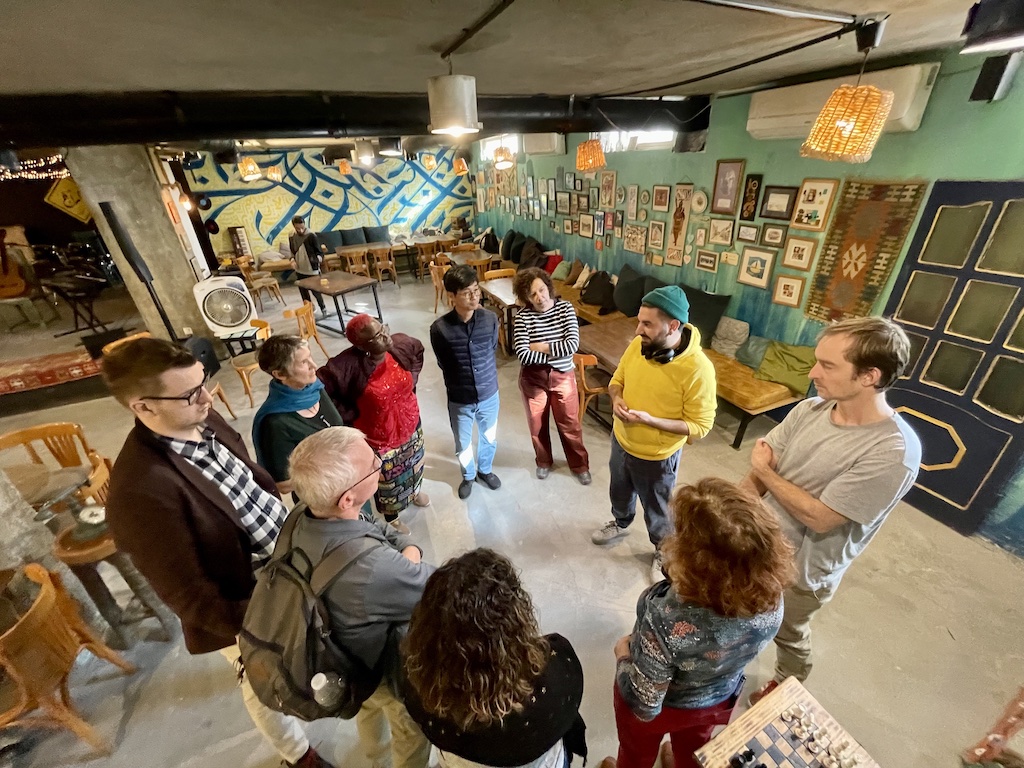 'Access' Working Committee
The 'Access' Working Committee addresses the inclusive approaches necessary for equitable and equal access to ASSITEJ International activities across ability, gender, socio-economic status, ethnicity, sexual orientation, age, geography, religion, and politics.
The Committee is working towards a toolkit on the theme of Access in Theatre & Performing Arts for Children & Young People.
Based upon the advice and directives of the 'Access' Working Committee, work has already concluded on creating an Inclusive Communications Guide, focusing on how to make communications more inclusive in terms of disability, culture and society, language, technology, and social media.
The Committee will also be involved in ASSITEJ International's new 'Diversity Benchmarking' programme launch. 'Diversity Benchmarking' asks ASSITEJ National Centres to identify realistic goals for change during the programme period, raising awareness of the lack of representation and the need to work towards diversity goals. As inclusion is context-specific, setting one standard for development across multiple national contexts is not realistic. National Centres of ASSITEJ International will be asked to select their own area of development on inclusion in the national context they represent. When the Centres produce their annual report to ASSITEJ International, the Centre will be asked to report on the goals they set for their national development. 'Diversity Benchmarking' will be the first step in long-term work to bring new people into the sector.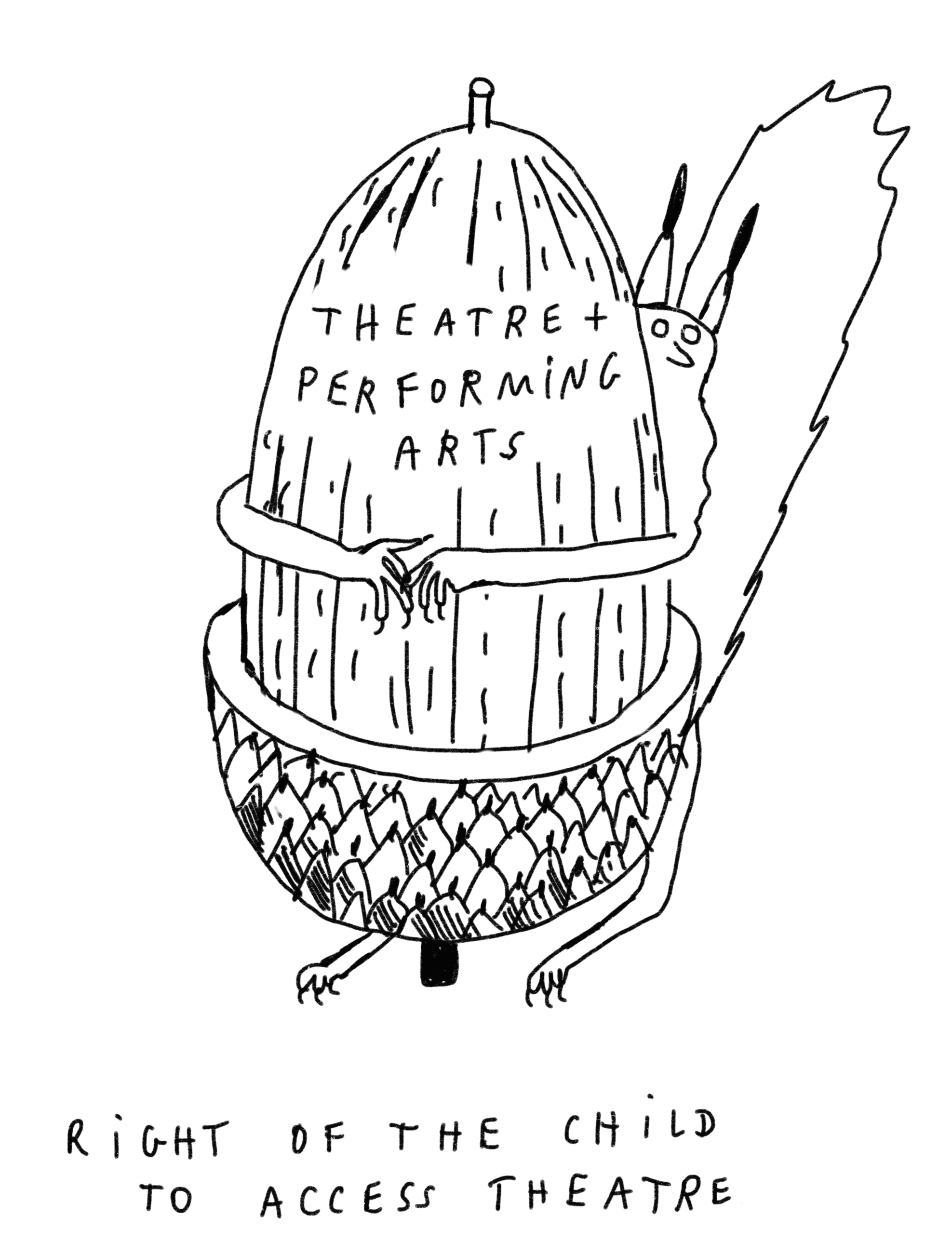 'Sustainability' Working Committee
The 'Sustainability' Working Committee addresses the variety of ways in which sustainability can be understood, the environmental challenges to our arts community, illuminating frameworks and examples of innovative practice, and the concept of creative, sustainable practice. 
During 2022, the Committee recorded and collated the experiences from Bibu – ASSITEJ Artistic Gathering 2022 (Sweden). The Committee continues to reach out to other associations in the cultural field to share knowledge and to collaborate on ways and means of achieving sustainability. It also continues to conduct work with ASSITEJ Serbia, ASSITEJ Cuba, and ASSITEJ France (Scènes d'enfance) as they prepare for the upcoming ASSITEJ Artistic Gatherings and World Congresses.
Through the 'Sustainability' Working Committee, ASSITEJ International, with 15 other international cultural networks, started its eco-certification journey with SHIFT Culture around their 'Eco-Guidelines for Networks'. This process aims to co-develop a bespoke eco-certification for cultural networks, taking into account their specific needs and working methods. Such a certification, established in partnership with Creative Carbon Scotland, Green Leisure Group, and independent environmental sustainability specialists, will provide a scheme to improve, measure, monitor, and evaluate efforts towards sustainability. This pilot project will encourage active climate action among the wider cultural sector and create a new alliance of like-minded networks and associations. Participating networks aim to get eco-certified by the end of 2023.
"The SHIFT eco-certification pilot phase is an opportunity to rethink our practices as international cultural networks and change our mindsets and behaviours. SHIFT guidelines give a perfect framework and support for this transformation. We hope the process will act as an inspiration for our members and wider (cultural) communities to act for the environment."
The SHIFT pilot phase targets the development of a tailor-made scheme, leading to a first audit and green certification for the participating cultural networks. The guidelines for the certificate have been developed in the course of an Erasmus+ co-funded cooperation project.
"We are proud to participate in this pilot phase. This experience, and ultimately the certificate, will help us to establish a credible track record of concrete actions to be able to prove to future partners and to fund our commitment to become a more sustainable and socially responsible organisation."
Participating networks have chosen a collaborative approach to implement this process. Facilitated by Creative Carbon Scotland and Green Leisure Group, this will be brought to life through regular workshops for all participants to review and reflect on progress while continually developing the guidelines underpinning certification.
During the first year of implementation of mandatory measures embedded in the SHIFT eco-guidelines, the work will not only be done with the core group of participating organisations but also discussed and shared with the members of the 16 network. This multiplying effect of the eco-certificate will be seen over the longer term through inspiring other networks (at international and national levels) or membership-based associations to green their practices while using the SHIFT eco-guidelines. Participating cultural networks believe that eventually, upon completion of the pilot phase, the eco-certificate will have the potential to become financially self-sustainable while bringing more networks into the certification process and a collective 'eco-system' of change.