Voices of a New World: 21st ASSITEJ World Congress and Performing Arts Festival 2024 (Cuba)
Festival Dates
2024-05-24 > 2024-06-01
Location
Havana, Cuba
Description
ASSITEJ Cuba and ASSITEJ International, with the support of the Ministry of Culture and the National Council for the Performing Arts in Cuba invite you to the 21st ASSITEJ World Congress and Performing Arts Festival for Children & Young People (2024) in Cuba – the most important global moment in the field of theatre and performing arts for young audiences with participation from all around the world.
It is essential to think of the world and art as the communion of different voices full of nuance. The children and youth of the world are increasingly demanding more spaces for poetic expression, where they can make the art they practice a tool for real transformation. It is up to artists to hear the emerging voices and give them the space they need. Our Congress seeks to empower their points of view through performances, dialogues, panels, and interdisciplinary encounters.
We must think of our geographies, physical and theatrical, as full of love and hope. With our arms open to the Caribbean Sea, we await the arrival of companies and artists from different parts of the world. Languages will not be a barrier, neither will accents; only unity and the desire to be better in ourselves and with the planet that gives us a home.
We need new voices for a new world; let us make them heard!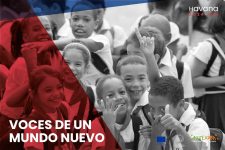 Frequency
Festival
Type
International
Organiser
ASSITEJ Cuba & ASSITEJ International
Email
marissa@assitej-international.org
Web
https://assitej-international.org/events/assitej-world-congress/
Cast
Professional