27th BURSA INTERNATIONAL CHILDREN AND YOUTH THEATRE FESTIVAL
Festival Dates
2023-11-11 > 2023-11-16
Location
Bursa, Turkey
Description
Bursa International Children and Youth Theatre Festival, Turkiye's longest-term international festival in its field, organized by Bursa Culture, Art and Tourism Foundation with the artistic support of ASSITEJ Turkiye Center, offers the opportunity for thousands of youngest and children to watch the performances of professional teams every year, free of charge.
Our festival takes place in Bursa, a city that is taking firm steps towards the future with the inspiration it draws from the past, which has hosted different civilizations in its thousands of years of ancient history.
Our festival, which will be held for the 27th time this year, offers a rich selection to its audience with 30 performances by 17 groups from Brazil, Iran, Italy, Spain, Netherlands, Bulgaria and Turkiye, as well as 6 workshops and a panel program.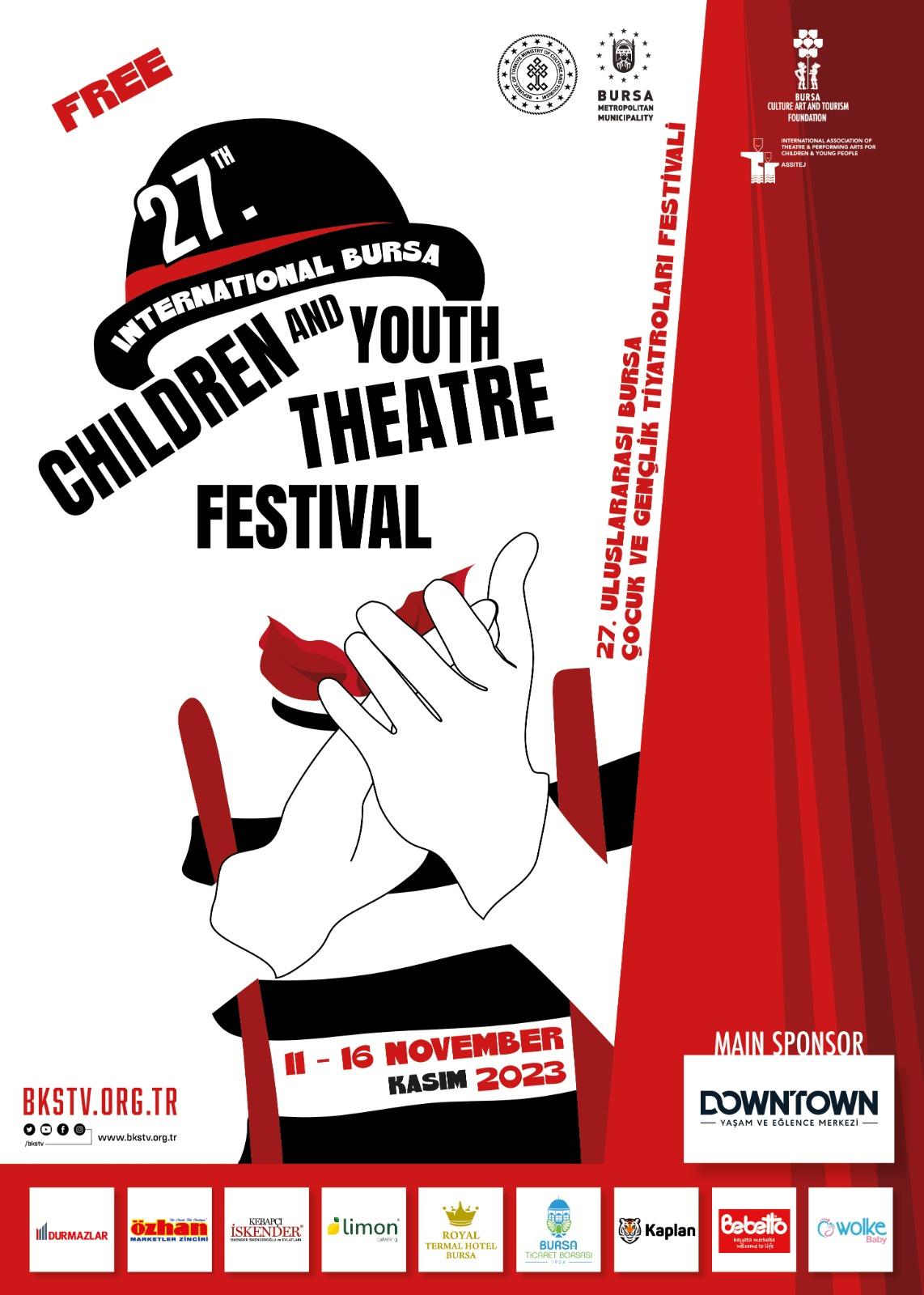 Frequency
Annual
Type
International
Organiser
Bursa Culture, Art and Tourism Foundation
Email
Web
Cast
Professional